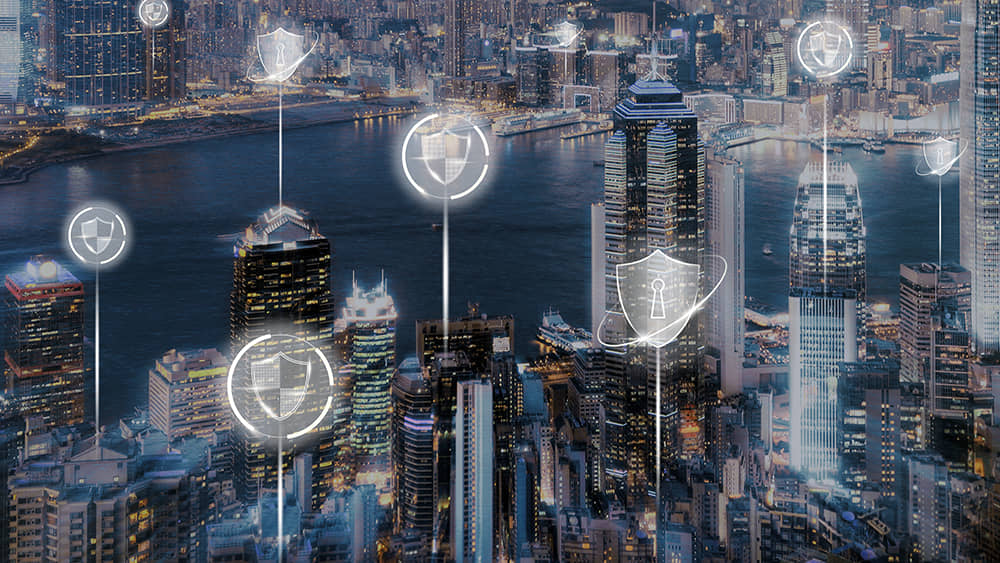 Remote work means more freedom for employees. It means code red for IT due to cybersecurity risks. The increase in ransomware attacks, combined with the growing security skills gap, is causing panic. Enterprises are realizing that more tools can lead to more problems, especially, if they are not implemented and managed properly.
45% of organizations worldwide will have experienced attacks on their software supply chains – a three-fold increase from 2021. (Gartner)
60% of security incidents will result from issues with third parties. (Forrester)
By 2023, 20% of the largest public cloud customers in APEJ will subscribe to integrated risk management and cyber insurance policies through shared fate/risk programs to protect against sophisticated cyberattacks. (IDC)
Threats are occurring on a large scale now as the workplace has evolved. There is no longer a perimeter surrounding a company's IT operations. Additionally, faster technology adoption creates more traffic patterns and entry points for attackers.IT teams lack the bandwidth to ensure offensive and defensive security balance today while also providing security awareness training for the future. Where do you begin to fortify your organization's digital security, and how can you ensure that your approach is fit for today and tomorrow?
#1 Choosing the right Managed Security Services Provider (MSSP)
You are looking for a firm that has been around for a longer time in the technology services sector. Make sure it has a framework that suits your business, a service delivery model that aligns with your expectations, and most importantly, the resources to meet your IT Security needs.
A well-rounded MSSP will be able to provide more than just direct security support. They can also provide training resources for staff, as well as policy and procedural guidance. Choosing the right MSSP can help you avoid security problems through diligent detection, prevention & actionable intelligence.
#2 Determining the perfect set of tools
CIOs and CISOs need to rethink the tools and platforms integrated across their cybersecurity framework to get the real value out of their investments. In an age of automation, a lot of time and money can be saved, but that doesn't mean you'll compromise over the results.
The key is to leverage the combination of platforms and people's capabilities to drive security measures and prevent incidents. Relying on a resilient managed services provider that understands your business direction and risks is highly favourable.
#3 Overcoming cloud-related vulnerabilities
Cloud has taken today's businesses to a new paradigm of digital transformation. 92% of organizations' IT environment is at least somewhat in the cloud today. In one survey, 30% of businesses found a lack of cloud security skills & expertise to be the top challenge they're facing in cloud adoption. (Source: PurpleSec)
Data loss and leakage, data privacy and confidentiality, and accidental exposure of credentials are top cloud security concerns. For a complete security perimeter for your business, it's essential to beat the roadblock of cloud-related threats for faster adoption.
#4 Preparing for the future disruptions
An incident response plan is a must when it comes to preparing for cyber-attacks and potential threats. Your MSSP partner should regularly plan, practice, and improve cybersecurity crisis response procedures, while you have full-stack observability of your processes and digital infrastructure.
To improve preparedness — and bolster the SIEM process — it's crucial to move beyond creating flat, static incident response plans and instead use brief crisis simulation exercises that closely mimic what would take place in a real-world attack today.