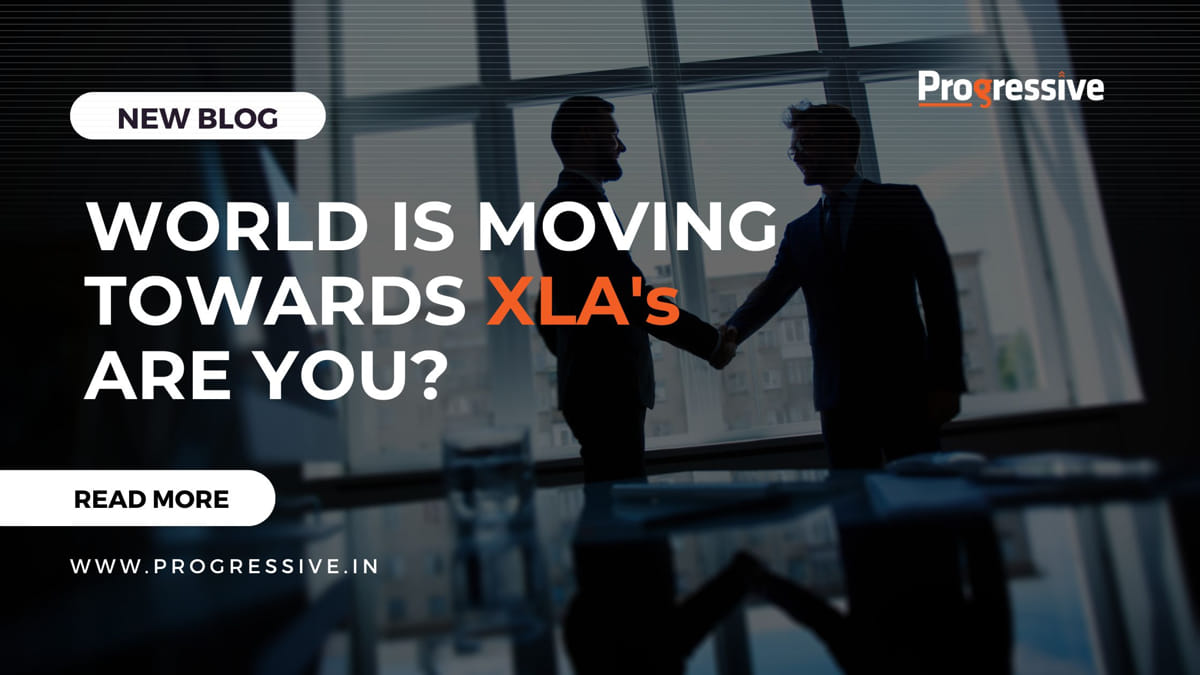 The industry is transitioning between building IT solutions to consuming them. IT Services have significantly transformed due to the pandemic's impact and the advent of hybrid work. The digital revolution has taken today's world to a whole new level where businesses are expecting more from their IT service providers beyond just meeting the Service Level Agreements (SLAs).The current phase is all about the democratization of technologies central to business growth. As a result, businesses are investing more in technologies to upscale their competitiveness and stay one step ahead. From cloud adoption to digital workplace management, everything under IT is moving forward with a futuristic approach and at light speed. Sticking to SLAs for measuring service outcomes these days seems outdated, isn't it?
When a service provider handles your IT, you make sure that the agreed SLAs are met. Does your end-user experience reflect those SLAs? Ironically, very few vendors are seen to be delivering the kind of experience end-users expect. Even though the SLAs are met, in place of delight there is discontent. This paradox is known as 'The Watermelon Effect'.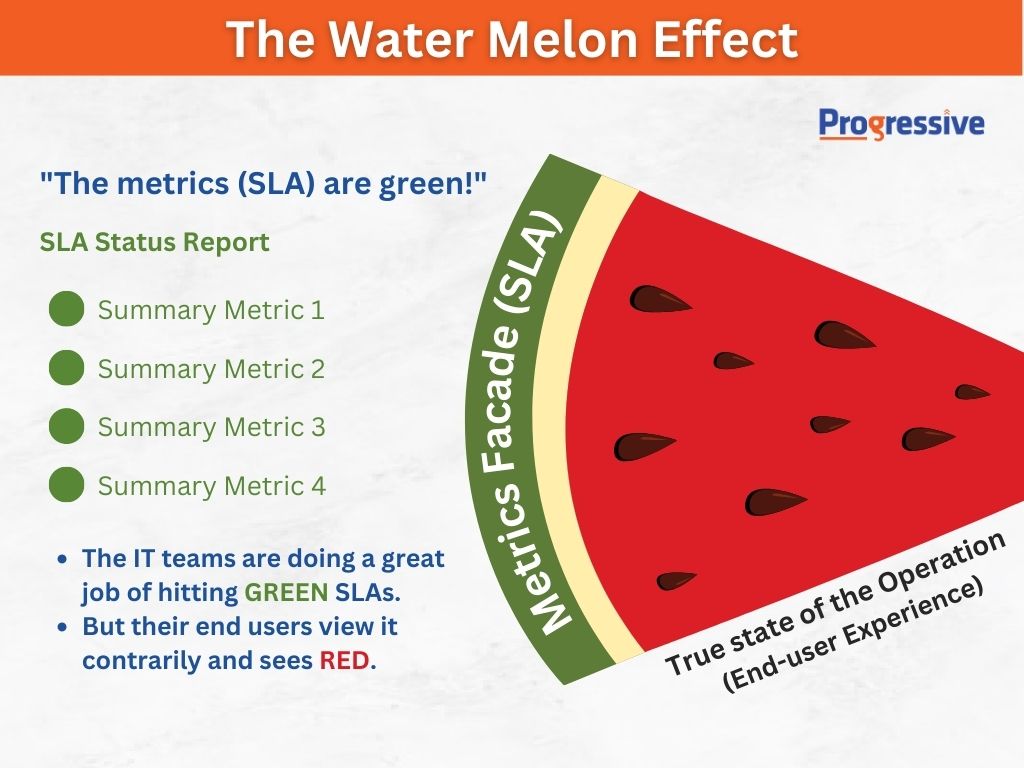 The metrics (SLAs) are green which indicates that the IT teams are doing a great job. The end-users view it contrarily and see it as red. While the organization and the service provider's relationship appear green and smooth on the outside, it turns out to be quite a different picture when observed deeply.
The situation leaves you with increasing discontent catalyzed by the assumption that you don't have an alternative. But this bleeding can be stopped. You see what your IT service provider shows you primarily. You measure it on your end to confirm whether the services are aligned with your growth. And that's what the summarized metrics in the SLAs are for.
Aren't you missing the most important factor : End-User Experience?
Simply ask your end-users about their overall experience while using the technologies and how it helped them deliver better to the customers. Capture the time spent on service delivery and other data points. Your employee feedback defines the scalability and profitability of end-user services for your business.
The efforts to determine how employee experiences translate into measurable business results using automation technologies are considerably tougher to quantify. Here are some facts that will help –
XLA – A better way to measure service outcomes!
Your IT partner should cover more than just "break-fix" situations. Experience Level Agreements (XLA) are a better approach towards delivering technology-based solutions with metrics that indicate the end-user experience. Your organization should excel at the expected stages post-implementation of the services with continuous service improvements that XLA's can meet strategically.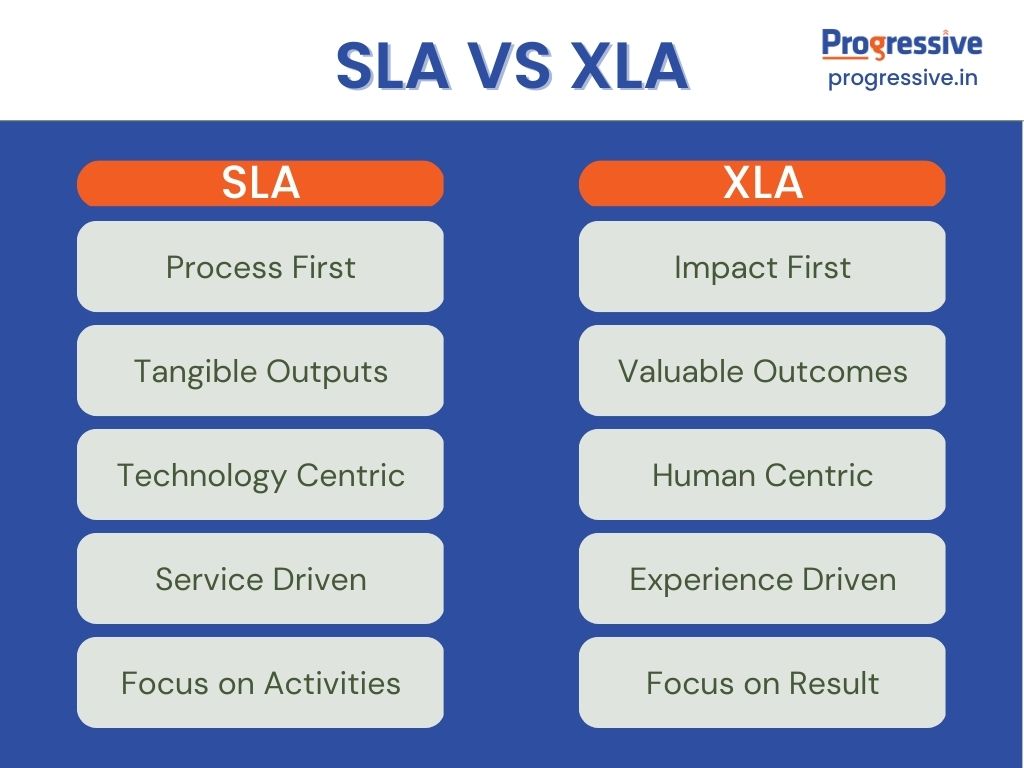 Make your move before your competitor does it!
The IT services landscape is increasingly evolving with cloud and automation. For your business to take full advantage of technology, it's essential to eliminate the watermelon effect. Rethink how you can bring more agility by making the shift to XLAs and empowering end-users with the right automation technologies.
Let's Talk how XLAs can bring change to your IT Support Services! Write to us: solutions@www.progressive.in
Please note that XLA is a trademark of Giarte Media Group B.V. The term XLA is used in this context to refer to Experience Level Agreements. Progressive Infotech Pvt. Ltd. does not own or claim any rights to the XLA trademark.