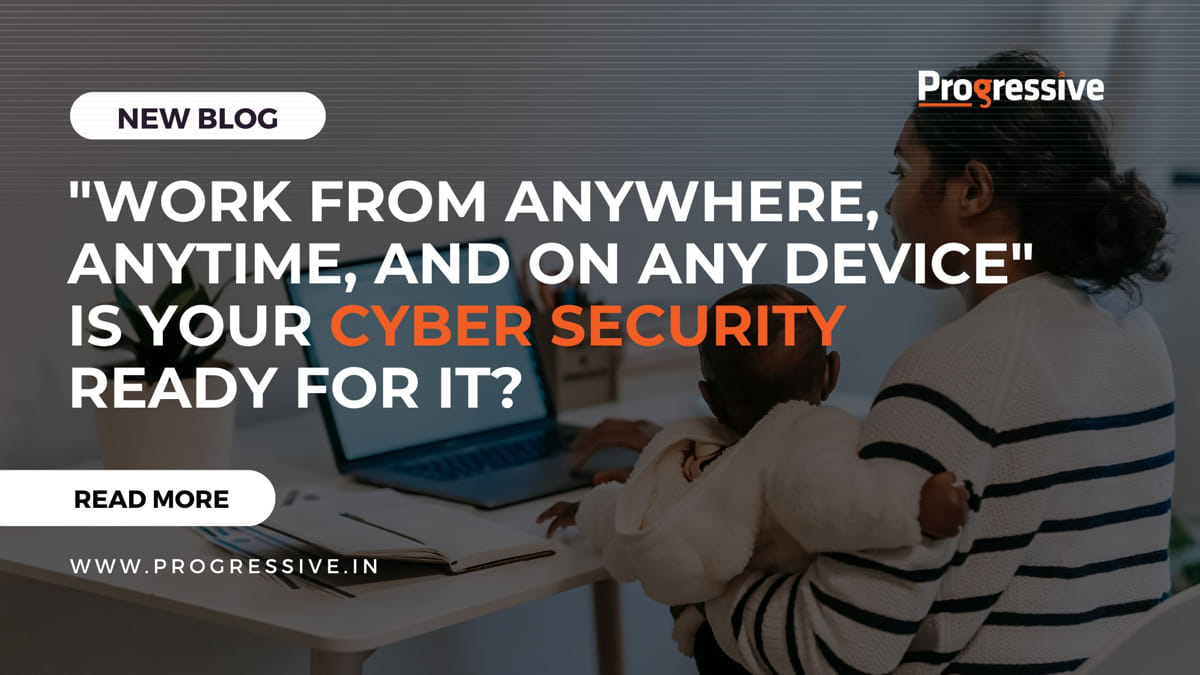 Protecting the business from cyber security threats is one of the top priorities for CIOs and executive teams as today's cybersecurity landscape present a wide range of challenges that adversely impact technology investments. While working from anywhere is inevitable, businesses must rethink their cybersecurity measures and create robust organizational cyber resilience.
Consider the following cybercrime statistics –
C-suite Executives are extremely worried about cybercrime damages, which are predicted to cost the world USD 7 trillion in 2022.
Global cybercrime is estimated to reach USD 10.5 trillionannually by 2025, up from USD 3 trillion in 2015.
Cybercrime will propel global spending on cybersecurity products and services to USD 75 trillion (cumulatively) for the five years from 2021 to 2025.
The cyber insurance market will grow from approximately USD 8.5 billion in 2021 to USD 8 billion in 2025 and exceed USD 34 billion by 2031.
The number of unfilled cybersecurity jobs worldwide grew 350% between 2013 and today, from 1 million to 3.5 million.
Source : Cybersecurity Ventures, Secureworks, Purplesec 
With faster cloud migration, the emergence of new technologies, and the increasing adoption of hybrid & remote work, businesses are facing an ever-increasing cluster of endpoints to be secured and monitored meticulously in order to avoid IT security breaches.
Safeguarding business operations is not a choice but a necessity when cyberattacks are on the rise. To avoid any online traps that can harm your business operations, you need a clear understanding of the challenges and craft a strategy accordingly.
Top IT Security Challenges businesses must overcome to improve cyber resiliency –
Lack of visibility to help identify genuine risk
According to the latest survey featured in Security Magazine, lack of visibility (39%) is the biggest challenge for IT security leaders. Multiple tools generate numerous alerts and false positives. This makes it difficult to detect genuine threats and respond to them effectively. Managing cyber risk is becoming more granular to build an integrated cyber defence.
Complexity in regulatory compliance
Businesses must follow all applicable government laws, rules, and regulations, including data privacy rules and regulations. There is no other option; either the organisation complies, or risks losing its operational permission. To create cyber resiliency amid these complexities, you need to examine the areas where changes must be made to comply with any relevant standards and regulations.
Perpetually changing threat landscape
As consumers become more careful about sharing data, and regulators step up privacy requirements, the risk still persists. There is an explosion of attack vectors, and the threat actors have refined their methods, leveraging machine learning and automation to multiply the threat vectors and intensity; thus, the number and impacts of attacks are only likely to grow.
Hard to find cybersecurity expertise
As mentioned earlier in the statistics, the cybersecurity talent shortfall is probably the most agonizing factor when it comes to the top IT security challenges today's businesses face. With the so-called 'great resignation wave' worsening the situation, it is becoming tougher to create a cyber defence mechanism and combat cybercrime against businesses worldwide.
Inefficient cybersecurity budget allocation
Undoubtedly, IT security is more business-critical than ever before. Still, businesses all around the world are trying over a low-cost focused cybersecurity budget to maintain their overall business strategy. IT security leaders need to increase & justify their spending to fortify their digital ecosystems while identifying the key areas that possess risk and require investment.
Decentralized working environment & unaware employees
The cyber threat landscape has never been more severe, with the end-users becoming the new perimeter. 'Work from anywhere, anytime, and on any device' is what the modern workforce prefers. Being unaware of the cybersecurity threats, they unknowingly put your critical data and processes at risk. It's essential to educate them about the nature of threats before it's too late.
How can you overcome these challenges?
Implementing an end-to-end cybersecurity program across your digital infrastructure is a complex proposition. Progressive Infotech makes it easier by working together with your organization to recognize vulnerabilities, and craft a resilient IT security strategy that addresses the challenges. Our cybersecurity services and support are driven by a 24×7 Security Operations Center designed to analyse your end-to-end IT infrastructure – from your network's core to devices at the edge.
Let's Talk Cybersecurity! Write to us: solutions@www.progressive.in